A camcorder records images just the same way the digital camera records. Getting the best camcorder can be complicated at times due to the varying prices, sizes and capabilities. Camcorders easily fit into the hand and are light. They have at least 10X zoom, some have GPRS, inbuilt projectors, and 3D capability.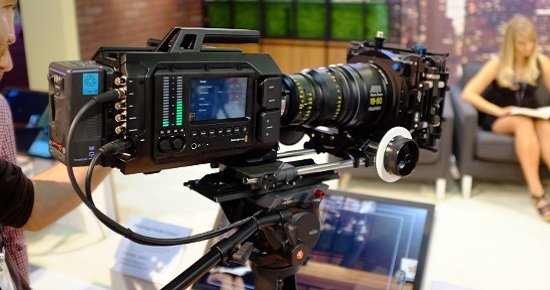 Features of Best Camcorders
1. Autofocus
This feature provides for automatic adjustments to realize a sharp image. Other camcorders have a manual button which comes in handy in places with little light.
2. Image Stabilizer
When recording a scene, this feature stabilizes the images being captured if your hand is shaking. The stabilizers are either electronic or optical, but some are both.
3. Zoom
The possibility of capturing far images is quite essential. The distance to be captured is manually adjusted through a zoom button.
4. Optical Zoom
This zoom ranges from 10:1 to 50:1. It relies on optical lens, hence its name 'optical Zoom'.
5.Digital Zoom
Camcorders with this feature can extend their zoom range to X400 though the image quality will be affected.
6.Full-Auto Switch
This feature gives you the point-and-shoot feature. The camcorder automatically adjusts the focus, color balance, aperture, and shutter speed.
7. Built-in projectors
Also referred to as Pico projectors. A tiny projector is put out on the back of the flip-out LCD which can project images diagonally up to 60 inches.
8. Flip-out LCD
This is common on full-size camcorders. They can be used for video reviews for the videos shot and are easier to use than the eyepiece viewfinder. The screen size is from 2.5 inches to 4 inches.
9. Viewfinder
Enables you to make a shot without necessarily using your display. This technique helps in conserving battery power.
10. Built-in USB Cord
Some models have a USB cord attached to the camcorder's body and is either stored in the body's unit or can be tucked into the handler of the camcorder.
11. WiFi
Allows for the wireless transfer of videos and photos to your computer to either upload them on social media or provide them with backup on your computer.
12. 4K
This feature offers four times the resolution a full HD camcorder offers. Fine image details are guaranteed but you need an ultra high definition TV to see them.
Reasons to Have the Best Camcorder
The image quality a camcorder produces is superior to that a Smartphone will produce.
Built-in mics on some camcorder models give quality recorded audio.
The storage ability of a camcorder allows you to store many photos.
The autofocus feature makes shooting a whole lot of fun and easy.
Camcorders have the ability to record for long. This can come in handy when you want to record a longer event like a soccer game or wedding ceremony.
Having a camcorder means that you are in control of what the final results should be. The creative effects, zooming range, and the autofocus help you choose what you see as the right image exposure.
Conclusion
Having a camcorder is ideal to capture all the beautiful moments that we experience. The captured moment acts as beautiful reminders of our history. Their ability to shoot a quality image and audio is what we need in any recorded visual or audio material.
To buy this product, click below button: